The Hawks organization runs an in-house hockey program in the fall and winter.  Level of play is comparable to UWHL White Division, but players of varied experience are welcome to join.  
Games are held once weekly, and teams are formed based on attendance on that given day.  All games are held at Bucks County Ice Sports Center or Revolution Ice Gardens and include a referee.
Registration for the spring 2021-2022 in-house season is now OPEN.
What: 20 weeks
When: Tuesdays 9:20-10:20pm from Oct 5, 2021 to Mar 8, 2022
Where: Revolution Ice Gardens
Cost: $450

Will be capped at 20 skaters, so register to reserve your spot!
Register ASAP to secure a spot!
ALL PLAYERS MUST REGISTER FOR USA HOCKEY PRIOR TO THE FIRST IN-HOUSE GAME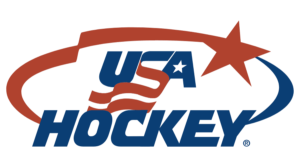 DUE TO LEAGUE AND USA HOCKEY REGULATIONS, ALL PLAYERS MUST BE 18 YEARS OR OLDER