The Hawks Hockey organization provides women the opportunity to play ice hockey in a competitive but supportive environment.  The Hawks are part of the United Women's Hockey League (UWHL) and currently play out of Bucks County Ice Sports Center in Warminster, PA, just outside Philadelphia.
The Hawks organization is made up of an ever growing group of women bonded by the love of the game and the camaraderie it brings.  If you are interested in joining, we would love to hear from you!  Fill out the form below or send us an email at
hawkswomenshockey@gmail.com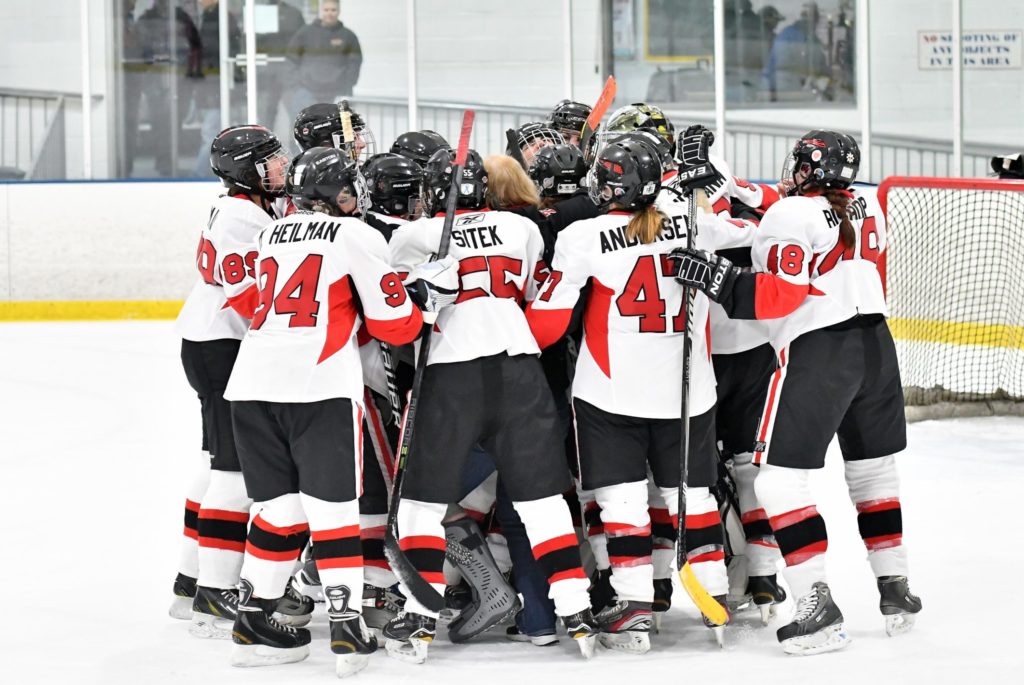 Want to join? We'd love to hear from you!
ADULT WOMEN'S ICE HOCKEY PHILADELPHIA ADULT WOMEN'S ICE HOCKEY PHILADELPHIA BUCKS COUNTY PA PENNSYLVANIA WARMINSTER HAWKS UNITED WOMEN'S HOCKEY LEAGUE UWHL